National Representation Since 1976
Law Firm Recommended by Clients for 40 Years. Phone: 800.481.2526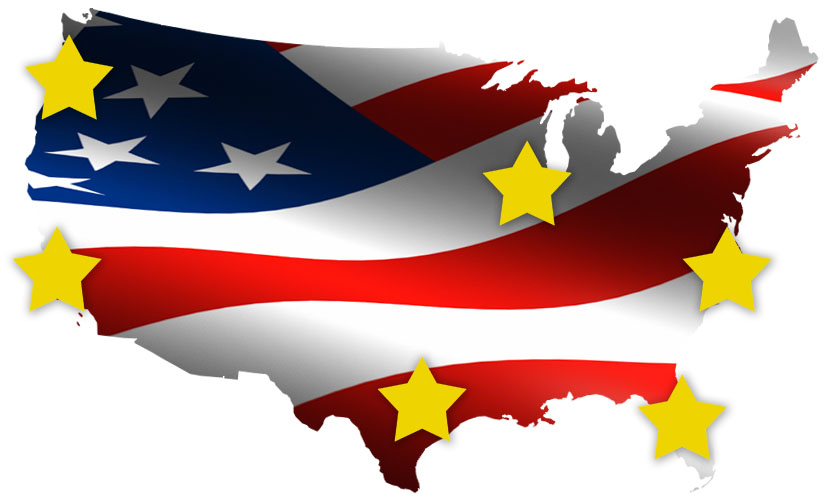 Request Free Consultation
Nationwide Representation.  Open 24/7. Contact Anytime.
Many people across the country are not aware that The Edmunds Law Firm is available to solve client problems for people who live around the globe. At any moment in time, The Edmunds Law Firm is privileged to serve active duty military and civilian defense contractors deployed from Asia, to the Mediterranean, from Iceland to United Arab Emirates.
While some people know that The Edmunds Law Firm represents the global community in the area of National Security Clearances, it is also a fact that we help individuals in the area of Military Law.
To discuss your legal options and how we can help you, schedule your FREE initial consultation online today or call 800.481.2526 .

Top Client Review Ratings for Skill & Service
A prestigious national attorney rating service, Martindale-Hubbell® provides thorough and objective Peer Review Ratings™ and Client Review Ratings. In the client reviews, clients are asked to rate attorneys based on the clarity and quality of their communication, their accessibility and attentiveness, and the value of their service for the fees paid. Finally, clients are asked if they would recommend the attorney overall, and are prompted to provide testimonial feedback.
Attorneys are scored on a scale of 0 to 5.0; if an attorney has several client reviews with a 4.0 to 5.0 score, then they have merited the top recognition of the Martindale-Hubbell Client Champion Award.
Our San Diego family law firm has received this Martindale-Hubbell Client Champion Award.
"Indeed this is great news. I appreciate everything you have done for me. I was extremely impressed with your firms approach and the package that was created. I will definitely refer Edmunds Law Firm to any colleague that finds themselves in a similar situation and will be providing a review of your service as I am extremely grateful. Thank you again!"
""Had a couple things come up due to some misunderstanding and decided to call The Edmunds Law Firm. I spoke with Alan on the very first call and it was decided to press forward. The team at Edmunds Law Firm was professional, responsive and very helpful. They gave me the guidance to obtain all the information, documents, and other requirements necessary for them to compile and submit an appeal on my behalf and a favorable decision was made. Absolutely thrilled and I appreciate them very much. Hate to say it, but they dont charge enough. What a steal!! Thanks for your services. Now on with life!""
Expert Advice From Our Lawyers
admin
A General Officer Memorandum of Reprimand (GOMOR) is an often misunderstood, yet easily abused,
admin
The Edmunds Law Firm recently tackled a Proposed Debarment Action.  A dedicated defense contractor
admin
Many ex-military don't realize when they get Discharged how important their Discharge Character can